Custom woodworking, custom service.
Most of these projects are custom, so if there is something here you like but would rather have it a bit smaller, or bigger, or in a different species of wood, etc., please drop me a line.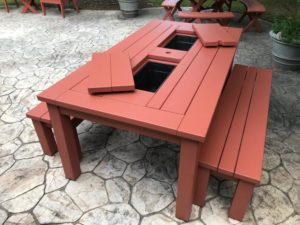 Outdoor furniture
to enjoy a sunset or cocktail
Bookshelves
for the books that changed your life
Mudroom
built to withstand the daily onslaught
Dining tables
that create ambiance you won't find at your friend's house
Bar Tops
that withstand bad decisions
Need inspiration? Complete the quote form to get started. I'll be in touch soon.
Custom woodworking, custom service.