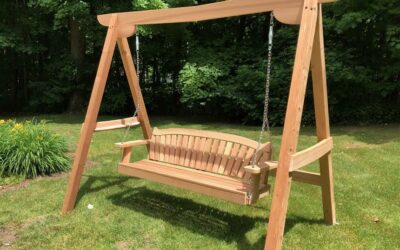 This swing made from Western Red Cedar is a surprise for Ryan's parents' 50th Wedding Anniversary! It's an honor to be a part of it! It's complete with a cocktail ledge on each side!
read more
Outdoor furniture
to enjoy a sunset or cocktail
Bookshelves
for the books that changed your life
Mudroom
built to withstand the daily onslaught
Dining tables
that create ambiance you won't find at your friend's house
Bar Tops
that withstand bad decisions
Need inspiration? Complete the quote form to get started. I'll be in touch soon.
Custom woodworking, custom service.